What is UTM?
UTM (UAS Traffic Management) is the Traffic Management solution for unmanned aviation, what ATM (Air Traffic Management) is to manned aviation. The traffic management industry enables the safe navigation of all airborne vehicles.
The goal is to create a system that can mitigate the risk of a mid-air-collision and safely integrate drones in airspace where an encounter with manned aviation is possible. UTM systems strategically mitigate the risk of drone operations interfering with prioritary air traffic, like helicopters, airplanes, or other airspace users. 
UTM serves the same goal as ATM but is very different nonetheless. UTM is based on the enhanced digital sharing of airspace user's planned and ongoing flight details. Whereas with UTM, each user, both the geozone manager or the drone operator, will have the same comprehensive situational awareness of the airspace, unlike what happens in today's air traffic control systems.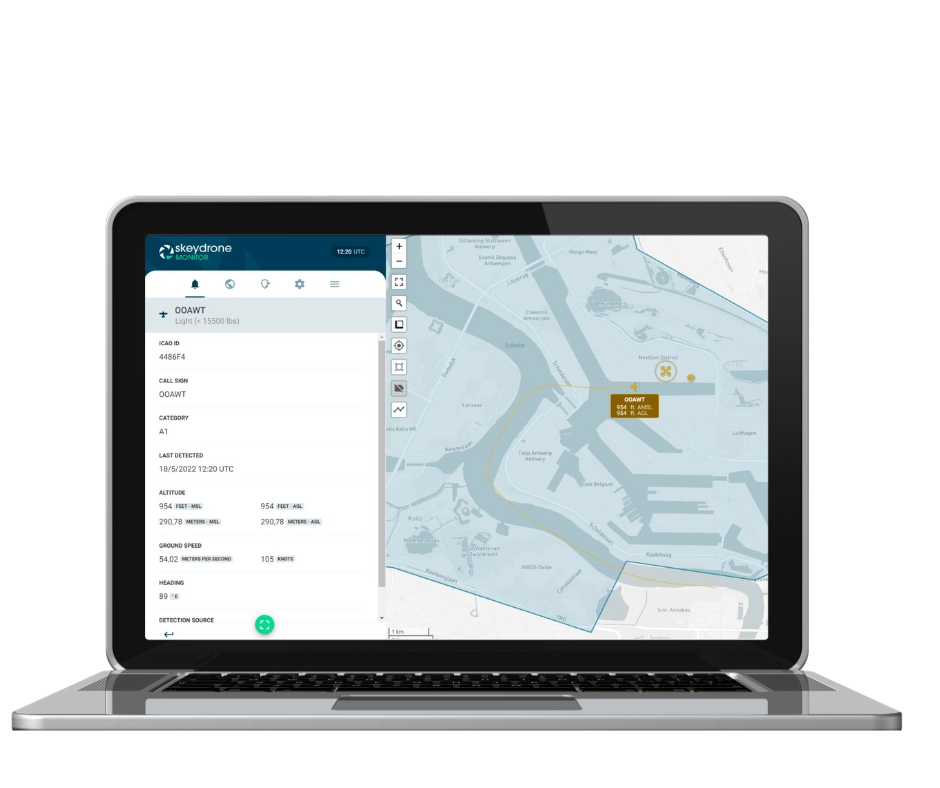 Local Air Traffic Data
To improve situational awareness SkeyDrone has invested in local Traffic Information networks. By combining existing radar feeds with locally installed ground receivers, this Traffic Information Service (TIS) notifies the drone operator of the presence of other airspace users operating in the proximity of planned or ongoing operations. By collecting data from ADS-B and Mode S transponders and by tracking both cooperative Remote ID signals as well as uncooperative RF communication, SkeyDrone can enable the operator to detect approximately 90% of all aircraft in the detection volume. 
Skeydrone has developed a series of UTM (Unmanned Traffic Management) Solutions to support the evolution of the Belgian drone industry. 
Our cutting-edge SkeyDrone CONTROL, developed to allow ANSP's to safely and efficiently manage drone traffic in controlled airspace, was customized to meet skeyes' most rigorous requirements. It is known to Drone operators as the DSA (Drone Service Application).
The SkeyDrone WATCH is aimed at managers of Geo-zones or critical infrastructures to efficiently manage their Flight Authorisation process and monitor air traffic in their area of responsibility. 
For the best possible customer experience, SkeyDrone has integrated Unifly's UTM software for its Flight Authorisation solution. (under embargo)
The SkeyDrone MONITOR is aimed at drone operators and was developed to help them detect, identify and visualise any other AIR TRAFFIC in their operational volume.
NEW – NEW – NEW
Discover the new SPACC (Special Activities Coordination Cell) integration software.
It allows ANSPs (Air Navigation Service Providers) to digitally integrate all special operations (Helicopters, hot air balloons, fireworks) to notify ATC (Air Traffic Control) of their presence.
DSA
The SkeyDrone Control was custom-built for skeyes and branded DSA, managing Flight Authorisation in CTRs (controlled airspace) surrounding the 6 major Belgian airports.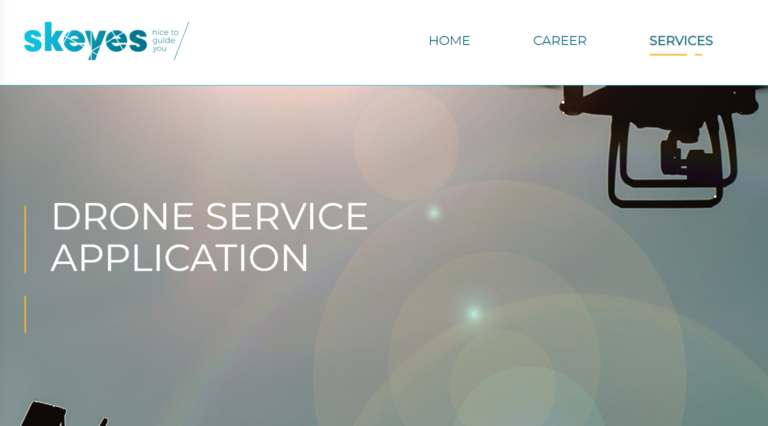 Droneport West-Vlaanderen
This new Geozone covering the entire Belgian Coastline is managed by SkeyDrone Watch (powered by Unifly) to enable drone operations  across the North Sea.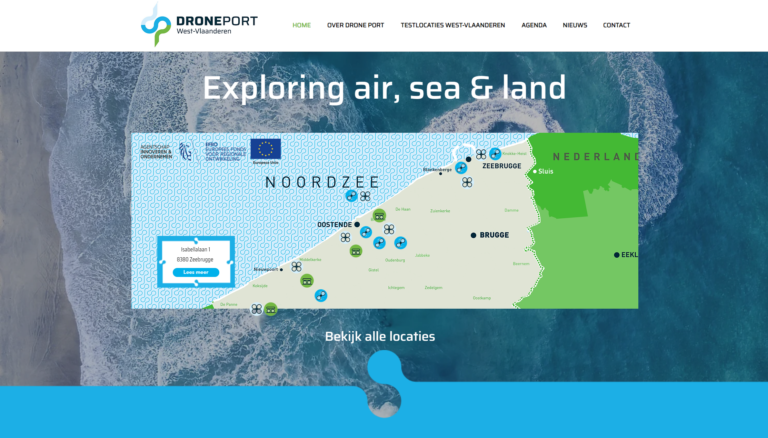 SPACC
All Special Activities managed by skeyes Air Traffic Control now use a SkeyDrone SPACC Integration digitalising all special activities requests (helicopters, fireworks, … etc)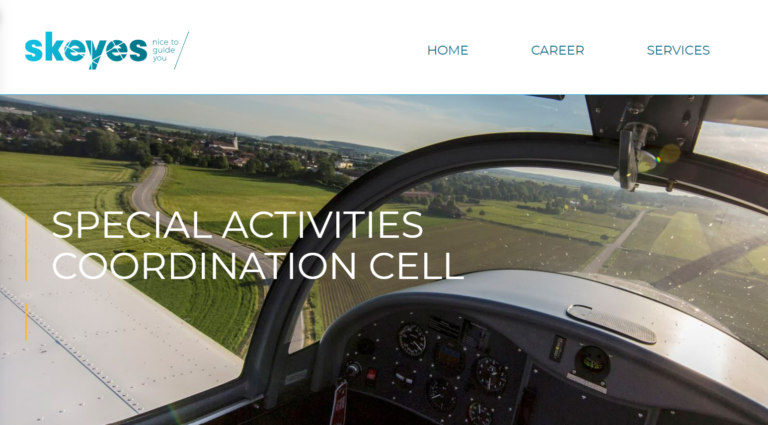 Thanks to DSA, the digital platform developed by SkeyDrone, we have taken the next step in the digitalisation of our towers and we are better armed to realize our ambitions in the drone landscape.
Peggy Devestel
Chief Operations Officer, skeyes