BVLOS ENABLEMENT FRAMEWORK
SkeyDrone's BVLOS enablement as template for U-space?
Strategic Mitigation by Structures and Rules
SkeyDrone has developed a risk mitigation framework that makes use of common airspace structures and rules to mitigate the risk of mid-air collisions. This framework was created to help drones to fly increasingly complex missions (BVLOS over populated areas) in a safe and scalable manner. Hence it was named the "BVLOS enablement framework".
"Today it serves as a template for the creation, design and organisation of U-space airspace", or as an "operational" U-space Sandbox.
Hendrik-Jan Van Der Gucht,  Managing Director SkeyDrone 
"This framework allowed D-Hive to obtain operational approval for automated BVLOS operations in the Port of Antwerp Bruges, a premier (in non-segregated airspace).
Bob Spanoghe, Innovation Platform Manager
How does it work?
By combining the strengths of both strategic risk mitigations (pre-flight) with tactical mitigations (in-flight), the highest level of safety can be reached. Strategic mitigation by common structures and rules requires all aircraft within a certain class of airspace (airports, seaport) to follow the same structures and rules; these structures and rules work to lower the risk of collision within the airspace.
In U-space these structures and rules involve both manned and unmanned aircraft. Manned aviation is managed by ATC (Air Traffic Control) and unmanned by the UTM or U-space services provider.
"In Pre-U-space drone operators cannot provide for these mitigations themselves, they need the assistance from UTM Managers (Flight Authorisation) and from UTM Service Providers (Traffic Information)" – Joerg Dittrich, Sr. Expert Drone Regulation JARUS-WG SRM Lead
Tactical Mitigation by Traffic Information Service
Tactical mitigation is obtained through the use of SkeyDrone's Traffic Information Service. This service, available through the SkeyDrone Monitor software, detects both manned and unmanned aviation and provides the Pilot in Command (PIC) with Collision Avoidance (DAA) and Conformance Monitoring features. This service provides 3D situational awareness based on ADS-b, Mode-S (MLAT) and Direct Remote-ID protocols.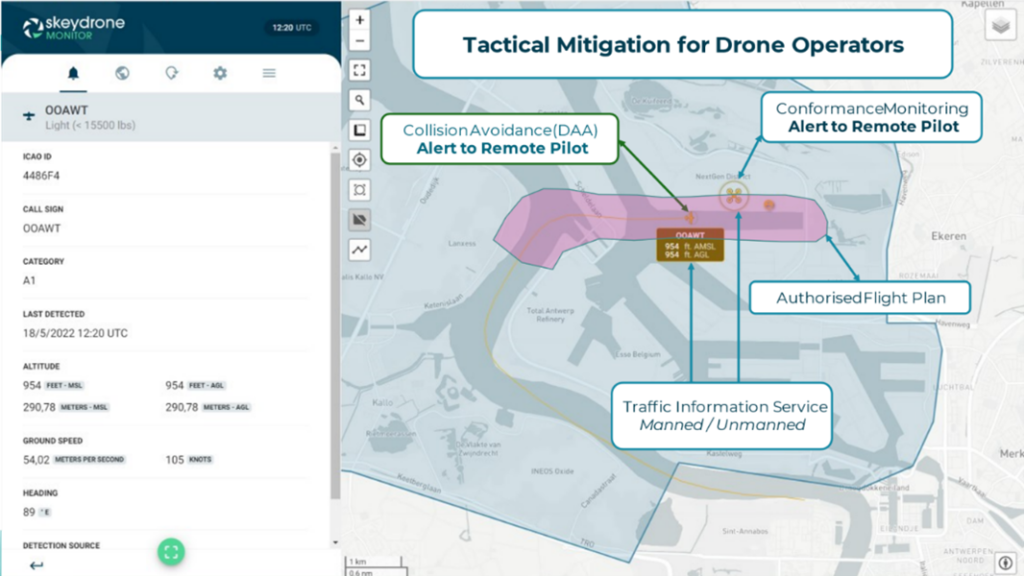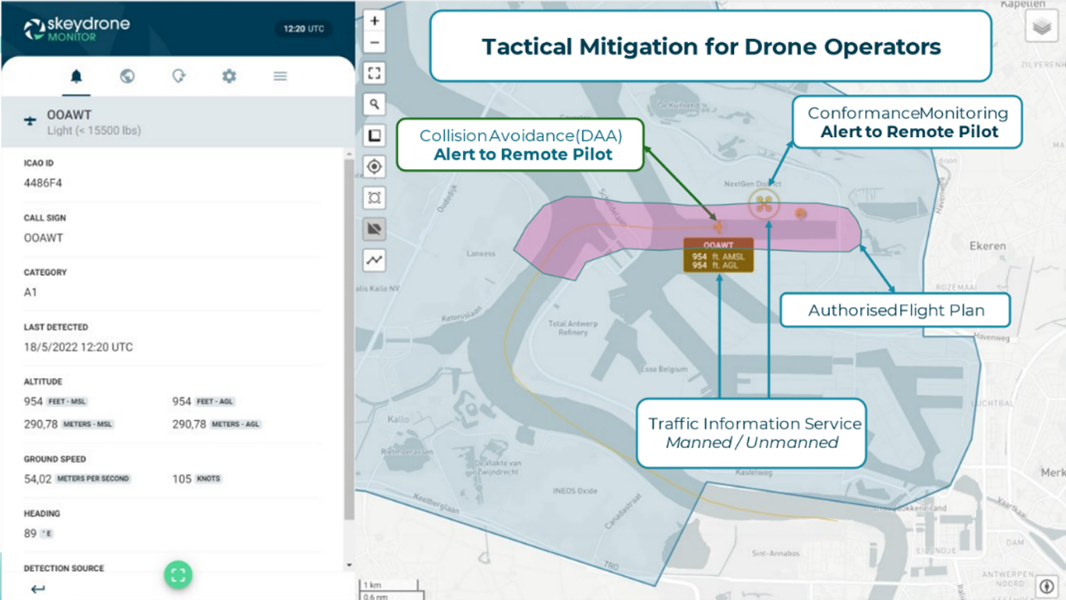 Where is this BVLOS Framework available?
SkeyDrone first applied the BVLOS framework based on existing airspace structures and rules in the Port of Antwerp-Bruges (EBR54) and in controlled airspace administered by the Belgian ANSP, skeyes, combined with some adjusted access conditions and UTM features
BURDI project
This framework is now the key enabler in a EU funded BURDI project that is aimed at creating a roadmap to the design, creation and organisation of U-space airspace in the Benelux.
If you would like to introduce this BVLOS Framework in your area of responsibility, do not hesitate to get in touch (link below).  We look forward to helping you succeed.
You may also be interested in:
What's going on?  Today marks a significant milestone as the...
Read More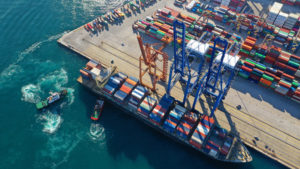 The Antwerp Port Authority has selected the 6th NeTWorK consortium,...
Read More