Teamwork makes a dream work
Meet the people behind SkeyDrone.
Hendrik-Jan Van Der Gucht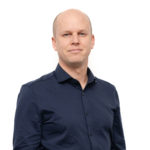 Hendrik-Jan is a seasoned management executive with a track record of success in the aviation industry. He draws his energy from directing complicated transformation and innovation projects, which are motivated by the possibility of technological development.
Director Strategy & Business Development
Jean-Pierre is seasoned business developer with a proven track record in the telco and satellite communications industry. In 2015 his passion for technology and emerging markets pulled him in to the drone industry to start bringing new traffic management products and solutions to market.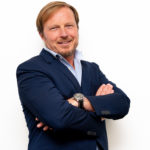 Didier Decaestecker is an enthusiastic tech-startup enabler. He started his career in media but gradually evolved toward the exciting world of tech startups. In July 2021, Didier joined SkeyDrone's management team to assist in the successful go-to-market of SkeyDrone's innovative solutions and services, particularly the BVLOS enablement framework.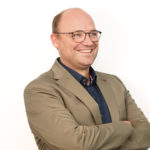 Tom is a hands-on Engineer with 15 years of experience in ATM, Software Engineering, SESAR and UTM. Driven by technological evolutions like drones and digitalisation he is constantly on the lookout for improving operations and establishing new strategies and business opportunities.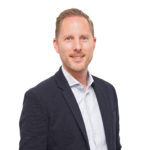 Head of Project Management
Kristof is an experienced manager with a proven track record in the telecom industry. He is passioned by digital transformation, technology & innovation. Kristof started his career at Proximus in 2004 in the engineering department to work on the emergence of iDTV. Later he gained experience in several business roles like Program & Product Management up till his last position as Head of Digital Sales & Servicing. Kristof joined SkeyDrone's management team in April 2022 to lead a successful product evolution.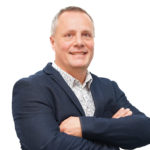 Tanguy is an experienced and creative software engineer, aviation and drones enthusiast. Building state-of-the-art, user-friendly and tailor-made business applications is truly his passion. He is actively seeking out new technologies to stay up-to-date on industry trends and advancements.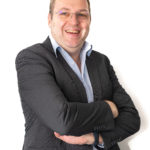 Senior Software Developer
Benoît is an experienced back-end software engineer. He owns the technical part of the roadmap and drives the maintenance process behind the applications via refactoring and technical design of new features. As Team lead, Benoît enforces best practices on git branching, pair programming, code review process, unit testing, code coverage and the correct usage of our continuous development platform.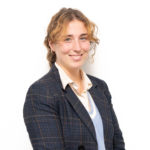 Annette is a digital marketer, who enjoys developing content and implementing strategies that promote a company or brand's product. She is a content creator, photographer and social media strategist. Along with communications, she is passionate about languages and speaks fluent English, Spanish, German and Portuguese.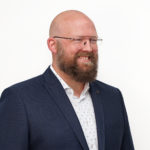 Bjorn is a no-nonsense project manager with a solid background in software engineering, a passion for aviation and an avid rc builder/pilot. He thrives on guiding complex multistakeholder projects and teams to achieve their goals and have fun in the progress.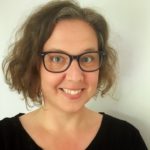 Esmé is an experienced office manager. Drawn to the no-nonsense mindset and a high tech innovative context, she joined SkeyDrone in August 2021. Juggling a multitude of organisational and planning tasks, her mission is to contribute to the organisation and support the team. In other words: make a difference in order to help SkeyDrone grow and colleagues thrive.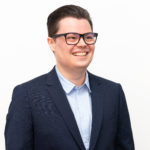 Senior Full-stack Developer & UX Designer
Stijn is a highly driven software engineer with a passion for people. He enjoys the process of building application with a clear focus on the end user. For Stijn, variety is key. Anywhere from SCRUM oriented team organisation to sketching, wireframing and complex UI building using modern day principles and design patterns, that's where he feels at home. His mission is to create applications that feel familiar, in an industry that's just beginning to take hold, while ensuring the road to get there is an enjoyable and productive one.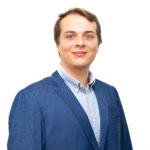 Senior Full-stack Developer & DevOps engineer
Ward is an innovation driven software engineer that sets a high standard for performance.
As a seasoned application developer with numerous deployments under his belt, he ensures a stable and smooth experience to end users. He is the kind of person who always thinks two steps ahead, often experimenting with the latest tools and patterns in order to improve the architecture the team relies on. His motto is clear, if it can be done, it can probably be done better.